Type: BALL
Structure: Deep Groove, Deep Groove
Applicable Industries: Hotels, Garment Shops, Building Material Shops, Manufacturing Plant, Machinery Repair Shops, Food & Beverage Factory, Farms, Restaurant, Home Use, Retail, Food Shop, Printing Shops, Construction works , Energy & Mining, Food & Beverage Shops, Advertising Company
Bore Size: 4 – 12 mm
Model Number: 61810 61910 61811 61911 61812 61912 61813 61913
Precision Rating: P0 P6, ZV1 ZV2 ZV3
Seals Type: Z ZZ RS 2RS 2RZ RZ
Number of Row: Single row
Product Name: 61810 61910 61811 61911 61812 61912 61813 61913
Row: single row
Sealing: Open Z ZZ RS 2RS RS1 2RS1 2RZ
Material: Chrome steel/ 100Cr6/ GCr15 bearing steel/ 52100 bearing steel
Certificate: ISO9001/TS16949
Delivery Time: Within 7 Days
Service: OEM & ODM service
Application: Agricultural Food Processing Machine Tool Material Handling
Packaging Details: 1.Industry package: Plastic paper+Kraft paper,10pcs or 5pcs/roll+Carton+Pallet2.Plastic tube: 10pcs/tube or 5pcs/tube+Carton+Pallet3.Single box: plastic bag+single box, supply+Carton+Pallet4.Package as your requirement
Specification
| | |
| --- | --- |
| Product name | 61810 61910 61811 61911 61812 61912 61813 61913 Deep groove ball bearing |
| Application | Agricultural Food Processing Machine Tool Material Handling Medical / Pharmaceutical Printing Railway and Transportation WindEnergy Gearboxes Motors Pumps Construction equipment Engineering machinery Wind turbines Agricultural machinery Mining Machine toolsOffice equipment Medical devices Food processing machinery Aerospace Residential |
| Precision Rating | P0 P6 P5 P4 P2 |
| Made | China |
| Brand | VLBG |
| Seals Type | ZZ 2RZ RS 2RS RS1 2RS1 |
| Warranty | 24Months |
| Certificate | ISO9001/TS16949 |
| Model | 61800 61900 61701 61801 61901 61702 61802 61902 61703 61803 61903 61704 61804 61904 61904 61705 61805 61905 61706 61806 61906 61707 61807 61907 61708 61808 61908 61709 61809 61909 61710 61810 61910 61811 61911 61812 61912 61813 61913 |
| C0 | Normal internal clearance |
| C3 | Greater Than Normal |
| EMQ | Electric Motor Quality |
Deep groove ball bearingDeep groove ball bearings are among the most widely used type of bearing in the world. They can operate at high speeds and can carry radial and (limited) axial loads. They are commonly used in electric motors, compressors, fans, and conveyors.WHAT ARE THE BENEFITS OF DEEP GROOVE BALL BEARINGS?Versatility – because they can carry radial and axial loads, they have a wider range of applications for many industriesCost savings – deep groove ball bearings create less friction torque. This lowers operating temperature (which extends the life of the bearing) and reduces energy cost of running equipment (such as conveyor belts).Less upkeep – because of their simple design, low operating temperature, and low friction, deep groove ball bearings have a longer expected shelf life than other bearings. They do not require additional lubrication after installation, which also means less maintenance downtime.WHAT INDUSTRIES USE DEEP GROOVE BALL BEARINGS?MANY INDUSTRIES BENEFIT FROM THE USE OF DEEP GROOVE BALL BEARINGS:AgriculturalFood ProcessingMachine ToolMaterial HandlingMedical / PharmaceuticalPrintingRailway and TransportationWind EnergyTypes of Deep Groove Ball BearingsManufacturers have refined the design of deep groove bearings over the years, resulting in several different types. These types are usually better suited to a specific application where a deep groove bearing isn't suitable.Single-Row Deep Groove Ball BearingsThis is the typical deep groove ball bearing that has a single raceway. These are usually robust and made from durable materials, ensuring that these bearings have an extended service life.Single-row deep groove ball bearings are also subdivided into other types, ranging from 3 mm to 400 mm bore sizes, suitable for almost any application. Some manufacturers will also offer thin, narrow, wide, or miniature bearings depending on clients' needs.Since deep groove ball bearings need to withstand extreme conditions, manufacturers also offer ceramic-coated bearings to handle electric pitting and high-temperature units that can withstand up to 660 degrees F.One of the latest developments in single-row deep groove ball bearings is the sensor-bearing unit, which can measure the status of the ball bearing components. These units are simple and easy to use and can help with speed sensing, angular position measuring, and steering, making them useful in electric motors, tractors, conveyors, and road rollers.Sealed Deep Groove Ball BearingsSealed deep groove ball bearings are similar to single-row bearings, except that they have steel or rubber shields installed on 1 or both sides of the bearing. These seals are pre-lubricated with grease to extend the lifespan of the bearing.Many manufacturers used sealed ball bearings in contaminated environments that may otherwise influence the performance of the bearing. The shields help the bearing retain grease while also preventing any contaminants from entering the bearing itself.Larger deep groove ball bearings may even use machined brass cages for high-speed applications, where the cage prevents unwanted wear and tear.Flanged Deep Groove Ball BearingsSome deep groove ball bearings come with a flanged outer ring, which works similarly to a snap ring on standard ball bearings. The flange improves the bearing's running efficiency and is also easier to machine due to the simplicity of the housing bore.Flanged deep groove ball bearings are excellent for bearing axial loads, such as in tube ends or on belt CZPT rollers. Some variants even have swivel housing to allow for slight misalignments and better axial loads.Double-Row Deep Groove Ball BearingsThe double-row design allows for a significantly higher load carrying capacity while still retaining the bearing's low friction characteristics. Double-row bearings are usually just slightly wider than their single-row counterparts, making them almost as versatile and practical.The main drawback of double-row deep groove ball bearings is that they do not come with seals or shields, though some may be fitted with cages. These cages assist with installation and assembly but are susceptible to mechanical stresses during operation. It's vital to choose the right type of cage for the specific application, especially as some cage materials are sensitive to specific lubricants.Maximum Type Ball BearingsThese ball bearings have many more rolling elements than their single and double-row counterparts. These additional balls allow for higher performance and higher precision without sacrificing efficiency or longevity. Like single-row deep groove ball bearings, they can be either open or shielded, depending on the application and requirements. The Benefits of Deep Groove Ball BearingsDeep groove ball bearings have several advantages over traditional ball bearings. These include:Ability to Carry Radial and Axial LoadsOne of the most considerable drawbacks of traditional ball bearings is their inability to bear axial loads. Most deep groove ball bearings can handle around 50% of their radial load in the axial plane, though some smaller bearings can only handle around 25% of the radial load. This ability to bear axial and radial loads makes deep groove ball bearings extraordinarily versatile and has made them popular in a wide variety of industries.Low FrictionDeep groove ball bearings create less friction than standard bearings, which translates to cost savings in several ways. Firstly, it lowers the operating temperature of the bearing, which extends the lifespan of the bearing. It also makes it cheaper to operate the machinery with the bearing due to increased efficiency and lowered maintenance requirements. Low friction also results in lowered noise and vibration, making these bearings ideal for high rotational environments, where they will use less lubrication than their traditional counterparts.Easy to InstallDeep groove ball bearings are easy to install, which leads to simplified assembly and higher load capacity. Many manufacturers take advantage of the benefits of deep groove ball bearings and reduce the housing dimensions of machinery, which leads to smaller and lighter assemblies. Deep groove ball bearings also fit in a traditional bearing housing, which makes it simple to replace traditional ball bearings with their superior counterparts.Common Uses of Deep Groove Ball BearingsEvery spinning part uses a ball bearing, and thanks to the benefits of deep groove ball bearings that we've discussed, they are the most common type of ball bearing.IndustrialDeep groove ball bearings are essential components of heavy machinery. They're particularly useful in:GearboxesMotorsPumpsConstruction equipmentEngineering machineryWind turbinesAgricultural machineryMiningMachine toolsOffice equipmentMedical devicesFood processing machineryAerospaceResidentialThese ball bearings aren't just limited to industrial uses; they're also common components of items in your home. Any appliance with a motor has at least 1 deep groove ball bearing, including washing machines, dryers, vacuum cleaners, and dishwashers.They're also found in computer fans, pool pumps, and even skateboards. Even a fidget spinner toy consists of multiple ball bearings that allow the toy to spin in multiple directions.Most of these deep groove ball bearings have a shielded design, meaning they don't need constant lubrication or care. However, some are open, and adding some appropriate lubricant can extend the bearing's lifespan and effectiveness. Luckily, ball bearings are also cheap and easy to replace, if necessary. Versions of deep groove ball bearingsSingle rowMain dimensions according to DIN 625-1. Favourable "all-round bearing". Versatile.Double rowMain dimensions according to DIN 625-3. Considerably higher load carrying capacity than single row bearings at a slightly greater widthDeep groove ball bearings with a flanged outer ringFor simplified locating bores in which the bearing is supposed to be axially fixed.With slot and snap ringSuitable for the form-fitting axial fixing of the bearing in a bore.Full complement ball setWithout a cage and maximum number of balls, higher load carrying capacity than caged deep groove ball bearings of the same size.Material description of deep groove ball bearingsBall bearings made of rolling bearing steelExtremely economical, withstand high load-ratings and are suitable for temperatures from circa -10°C up to +120°C, in case of rubber seals up to circa +100°C in the long run. The rolling bearing steel is wear-resistant, shock-resistant, conductive and magnetic.Ball bearings made of stainless steelare hygienic, corrosion-resistant, mostly lubricated with grease for the food industry, offer high load-ratings, magnetic and are admissible for a temperature range from circa -20°C up to +120°C, in case of rubber seals up to +120°C in the long run.Hybrid bearings with ceramic balls and rings made of stainless steel or rolling bearing steelare subject to a lesser wear and tear compared to bearings of similar size with steel balls. The ceramic balls are current insulating. Hybrid bearings are lighter than bearings with steel balls of the same size, withstand higher speeds and operate in a temperature range from circa -20°C up to +130°C, in case of rubber seals up to circa +100°C in the long run. Hybrid bearings are magneticBall bearings made of ceramicare extremely wear-resistant by their great hardness, corrosion-resistant and durable. They have good emergency running characteristics, are lighter than steel bearings of the same size, suitable for dry run, current insulating, non-magnetic and operate up to a temperature of circa +160°C. The ceramic-material of the balls and the rings is temperature-resistant up to circa +800°C, the cage-material up to +160°C Our Advantage :1. World-Class Bearing: We provide our customers with all types of indigenous bearing with world-class quality.2. OEM or Non-Stand Bearings: Any requirement for Nonstandard bearings is Easily Fulfilled by us due to its vast knowledge and links in the industry.3. Genuine products With Excellent Quality: The company has always proved the 100% quality products it provides with genuine intent.4. After Sales Service and Technical Assistance: The company provides after-sales service and technical assistance as per the customer's requirements and needs.5. Quick Delivery: The company provides just-in-time delivery with its streamlined supply chain FAQQ.Are you trading company or manufacturer ? Yes we are factory.Q.How long is your delivery time?Generally it is 5-10 days if the goods are in stock. Q.Do you provide samples ? is it free or extra ?Yes, we could offer the sample for free charge but do not pay the cost of freight.Q.What is your terms of payment ?We can accept any way payment.
The benefits of rubber bushings and how they work
If you have experienced increased vibration while driving, you know the importance of replacing the control arm bushings. The resulting metal-to-metal contact can cause annoying driving problems and be a threat to your safety. Over time, the control arm bushings begin to wear out, a process that can be exacerbated by harsh driving conditions and environmental factors. Additionally, larger tires that are more susceptible to bushing wear are also prone to increased vibration transfer, especially for vehicles with shorter sidewalls. Additionally, these plus-sized tires, which are designed to fit on larger rims, have a higher risk of transmitting vibrations through the bushings.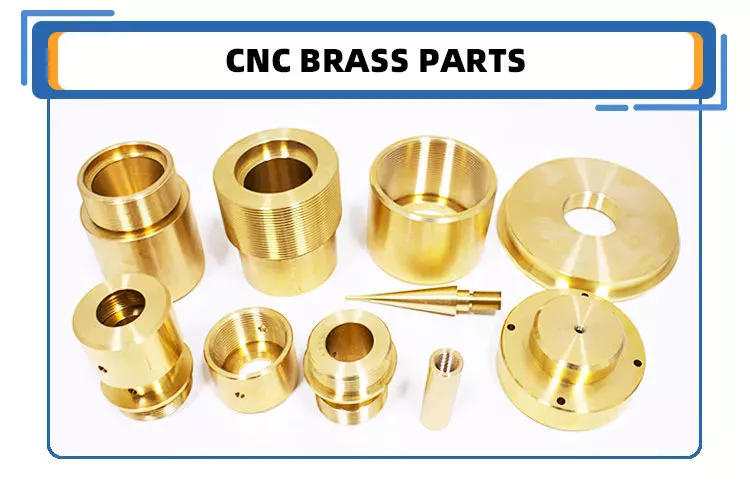 rubber
Rubber bushings are rubber tubes that are glued into the inner or outer curve of a cylindrical metal part. The rubber is made of polyurethane and is usually prestressed to avoid breaking during installation. In some cases, the material is also elastic, so it can slide. These properties make rubber bushings an integral part of a vehicle's suspension system. Here are some benefits of rubber bushings and how they work.
Rubber bushings are used to isolate and reduce vibration caused by the movement of the two pieces of equipment. They are usually placed between two pieces of machinery, such as gears or balls. By preventing vibrations, rubber bushings improve machine function and service life. In addition to improving the overall performance of the machine, the rubber bushing reduces noise and protects the operator from injury. The rubber on the shock absorber also acts as a vibration isolator. It suppresses the energy produced when the two parts of the machine interact. They allow a small amount of movement but minimize vibration.
Both rubber and polyurethane bushings have their advantages and disadvantages. The former is the cheapest, but not as durable as polyurethane. Compared to polyurethane, rubber bushings are a better choice for daily commutes, especially long commutes. Polyurethane bushings provide better steering control and road feel than rubber, but can be more expensive than the former. So how do you choose between polyurethane and rubber bushings?
Polyurethane
Unlike rubber, polyurethane bushings resist high stress environments and normal cycling. This makes them an excellent choice for performance builds. However, there are some disadvantages to using polyurethane bushings. Read on to learn about the advantages and disadvantages of polyurethane bushings in suspension applications. Also, see if a polyurethane bushing is suitable for your vehicle.
Choosing the right bushing for your needs depends entirely on your budget and application. Softer bushings have the lowest performance but may have the lowest NVH. Polyurethane bushings, on the other hand, may be more articulated, but less articulated. Depending on your needs, you can choose a combination of features and tradeoffs. While these are good options for everyday use, for racing and hardcore handling applications, a softer option may be a better choice.
The initial hardness of the polyurethane bushing is higher than that of the rubber bushing. The difference between the two materials is determined by durometer testing. Polyurethane has a higher hardness than rubber because it does not react to load in the same way. The harder the rubber, the less elastic, and the higher the tear. This makes it an excellent choice for bushings in a variety of applications.
hard
Solid bushings replace the standard bushings on the subframe, eliminating axle clutter. New bushings raise the subframe by 0.59″ (15mm), correcting the roll center. Plus, they don't create cabin noise. So you can install these bushings even when your vehicle is lowered. But you should consider some facts when installing solid casing. Read on to learn more about these casings.
The stiffest bushing material currently available is solid aluminum. This material hardly absorbs vibrations, but it is not recommended for everyday use. Its stiffness makes it ideal for rail vehicles. The aluminum housing is prone to wear and tear and may not be suitable for street use. However, the solid aluminum bushings provide the stiffest feel and chassis feedback. However, if you want the best performance in everyday driving, you should choose a polyurethane bushing. They have lower friction properties and eliminate binding.
Sturdy subframe bushings will provide more driver feedback. Additionally, it will strengthen the rear body, eliminating any movement caused by the subframe. You can see this structural integration on the M3 and M4 models. The benefits of solid subframe bushings are numerous. They will improve rear-end handling without compromising drivability. So if you plan to install a solid subframe bushing, be sure to choose a solid bushing.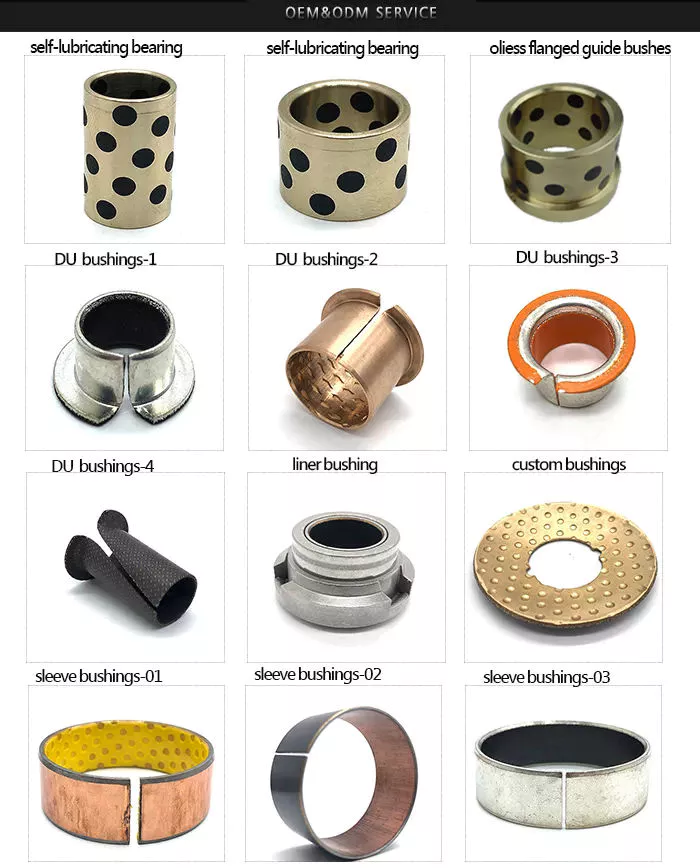 Capacitor classification
In the circuit, there is a high electric field on both sides of the capacitor grading bushing. This is due to their capacitor cores. The dielectric properties of the primary insulating layer have a great influence on the electric field distribution within the bushing. This article discusses the advantages and disadvantages of capacitor grade bushings. This article discusses the advantages and disadvantages of grading bushings for capacitors in DC power systems.
One disadvantage of capacitor grading bushings is that they are not suitable for higher voltages. Capacitor grading bushings are prone to serious heating problems. This may reduce their long-term reliability. The main disadvantage of capacitor grading bushings is that they increase the radial thermal gradient of the main insulation. This can lead to dielectric breakdown.
Capacitor grading bushing adopts cylindrical structure, which can suppress the influence of temperature on electric field distribution. This reduces the coefficient of inhomogeneity of the electric field in the confinement layer. Capacitor grading bushings have a uniform electric field distribution across their primary insulation. Capacitive graded bushings are also more reliable than nonlinear bushings.
Electric field variation is the most important cause of failure. The electrode extension layer can be patterned to control the electric field to avoid flashover or partial discharge of the primary insulating material. This design can be incorporated into capacitor grading bushings to provide better electric fields in high voltage applications. This type of bushing is suitable for a wide range of applications. This article discusses the advantages and disadvantages of capacitor grade bushings.
Metal
When choosing between plastic and metal sleeves, it is important to choose a product that can handle the required load. Plastic bushings tend to deteriorate and often crack under heavy loads, reducing their mechanical strength and service life. Metal bushings, on the other hand, conduct heat more efficiently, preventing any damage to the mating surfaces. Plastic bushings can also be made with lubricating fillers added to a resin matrix.
Plastic bushings have many advantages over metal bushings, including being cheap and versatile. Plastic bushings are now used in many industries because they are inexpensive and quick to install. These plastic products are also self-lubricating and require less maintenance than metals. They are often used in applications where maintenance costs are high or parts are difficult to access. Also, if they are prone to wear and tear, they are easy to replace.
Metal bushings can be made of PTFE, plastic or bronze and are self-lubricating. Graphite plugs are also available for some metal bushings. Their high load capacity and excellent fatigue resistance make them a popular choice for automotive applications. The bi-metallic sintered bronze layer in these products provides excellent load-carrying capacity and good friction properties. The steel backing also helps reduce processing time and avoids the need for additional pre-lubrication.

plastic
A plastic bushing is a small ball of material that is screwed onto a nut or locknut on a mechanical assembly. Plastic bushings are very durable and have a low coefficient of friction, making them a better choice for durable parts. Since they do not require lubrication, they last longer and cost less than their metal counterparts. Unlike metal bushings, plastic bushings also don't scratch or attract dirt.
One type of acetal sleeve is called SF-2. It is made of metal alloy, cold rolled steel and bronze spherical powder. A small amount of surface plastic penetrated into the voids of the copper spherical powder. Plastic bushings are available in a variety of colors, depending on the intended application. SF-2 is available in black or grey RAL 7040. Its d1 diameter is sufficient for most applications.
Another acetal sleeve is UHMW-PE. This material is used in the production of bearings and in low load applications. This material can withstand pressures from 500 to 800 PSI and is widely available. It is also self-lubricating and readily available. Due to its high resistance to temperature and chemical agents, it is an excellent choice for low-load industrial applications. If you're in the market for an alternative to nylon, consider acetal.
Positional tolerances in many automotive components can cause misalignment. Misaligned plastic bushings can negatively impact the driver's experience. For example, the cross tubes used to mount the seat to the frame are made by a stamping process. The result is a misalignment that can increase torque. Also, the plastic bushing is pushed to one side of the shaft. The increased pressure results in higher friction, which ultimately results in a poor driving experience.
v




editor by czh